Iron grey
Wall decorative hood
DHV7962G
Fascination
Collection
A form borrowed from contemporary art, finished in a deep grey glass and touches of stainless steel and copper. This fashionably modern decorative hood with peripheral extraction is at the cutting edge of technology, turning heads and proving its design credentials every step of the way.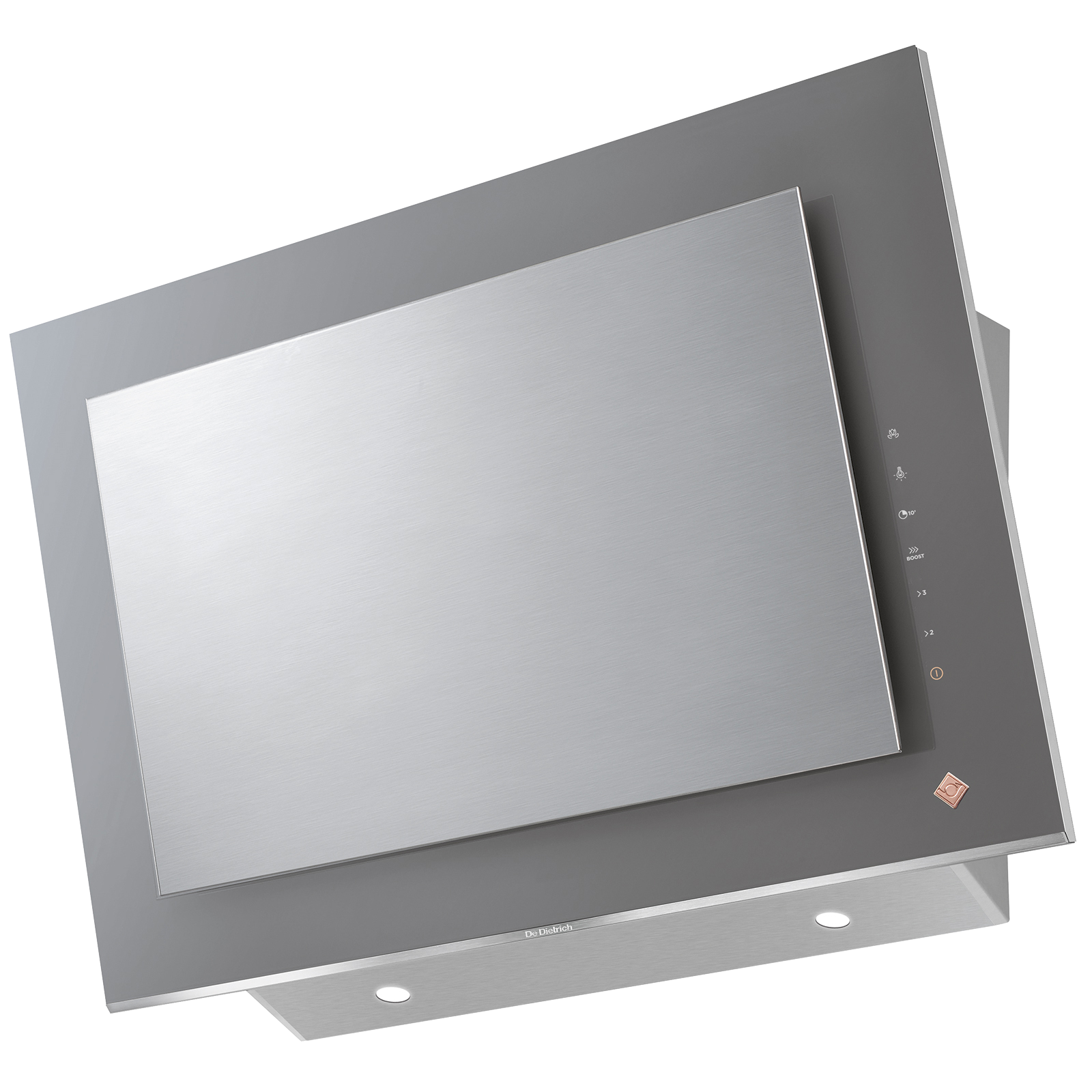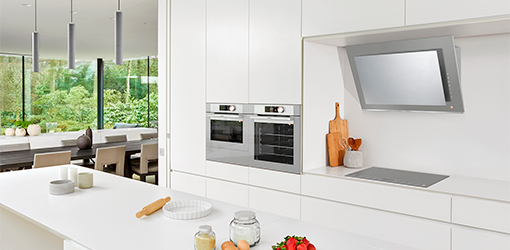 Peripheral Extraction Hoods
Inspired by professional kitchens, this method of extraction is extremely eff ective. Cooking vapors are drawn in through apertures located around the perimeter of the hood. This system also provides a noticeable reduction in noise levels.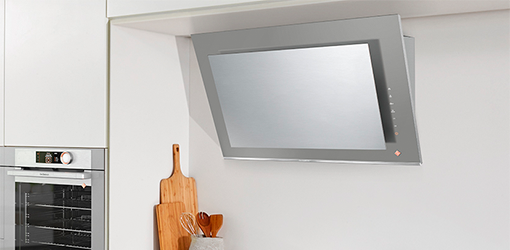 LED Lighting - The Greatest Respect for the Environment
This lighting method stands out as consuming almost 85% less electricity and lasting 20 times as long as an incandescent bulb. The system both efficiently illuminates all the pans on your hob and provides you with soft mood lighting that is ideal for over dinner.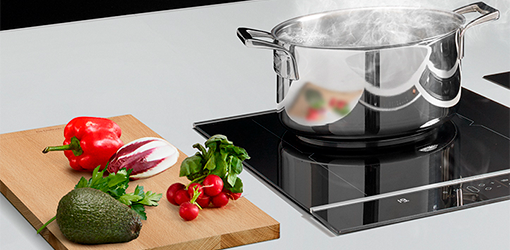 Delayed Stop Function
This system has been designed to totally eradicate any residual postcooking vapours. The hood continues to function for ten minutes after the last speed is selected, then turns itself off automatically.
Main Specifications
Control panel
Lighting
Performances
Filtering
Dimensions
Connections