Platinum
Combi steam oven
DKV7340X
Fascination
Collection
Designed to sit beside microwave ovens and the Multifunction Plus from the 45 Collection in perfect harmony, this steam oven offers you the utmost precision in using a widely recognised and appreciated cooking method which is unique, gentle, healthy and delicate, preserving the vitamins, flavour, consistency and colour of your food.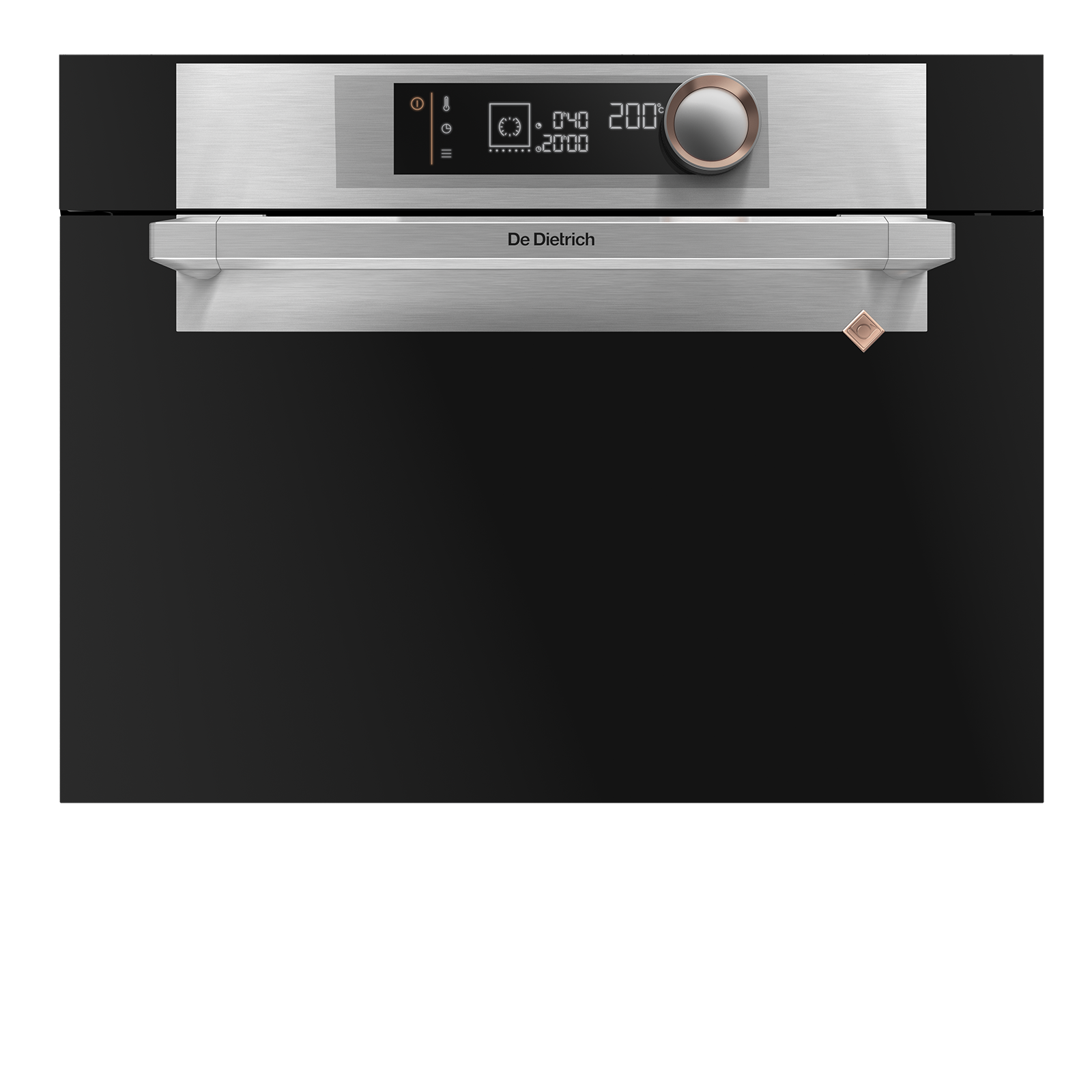 Steam Cooking Mode
Preserving the vitamins, minerals, flavour and consistency of food, using steam has created an entirely new way of cooking. This Steam oven means you can use this unique, gentle, healthy and delicate cooking method, which is widely acknowledged and appreciated, with the utmost precision.
The Culinary Guide
After choosing a preprogrammed recipe and entering the weight of the dish, the oven automatically determines the appropriate cooking mode, as well as the ideal temperature and the cooking time required down to the minute.
Main Specifications
Control panel
Door
Cavity
Lighting
Pan area
Safety devices
Connections
Dimensions
Oven functions