Iron grey
Combi steam oven
DKR7580G
Fascination
Collection
Combined Steam Cooking
Whether the cooking method is 100% steam or combined with (assisted) steam cooking, meat and fish are prepared to perfection and your dishes are crispy on the outside and tender on the inside. Also great for making bread, brioches, cakes, etc.

Self-cleaning
Using cutting-edge pyrolysis cleansing technology, grease and dirt are carbonised to ash at the touch of a button.

40L Capacity
This built-in pyrolytic oven can do everything that traditional-sized ovens can do. The range different functions offered by Multifunction Plus pre-programmed recipes provided in the Cooking Guide guarantee you success in all your dishes.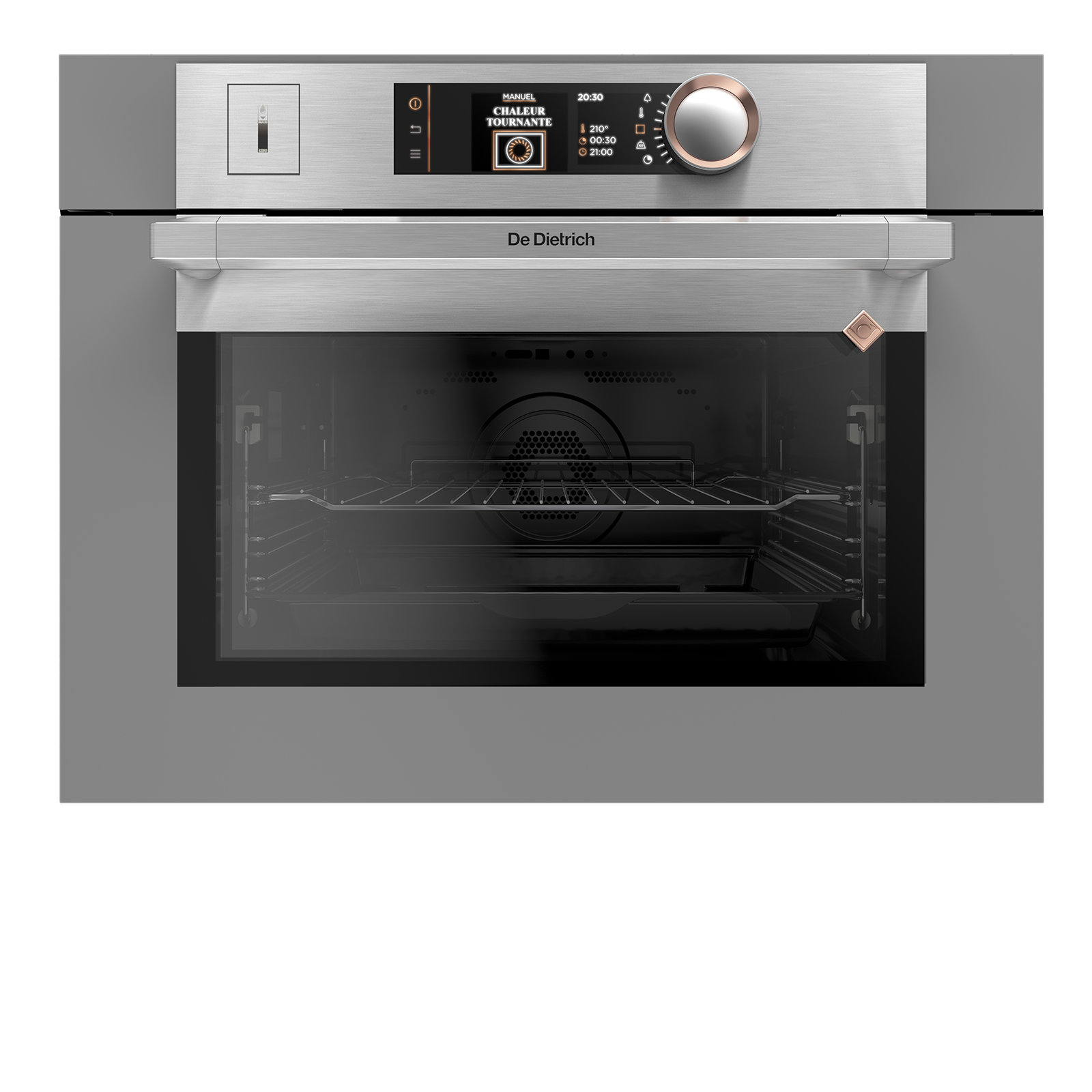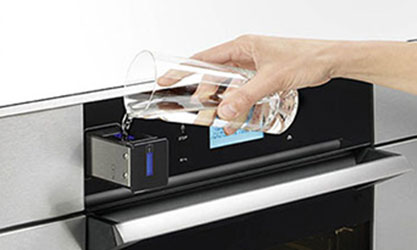 100% Combination Steam
Multifunction Plus, Combined Steam, and 100% steam are made available. Due to its front-mounted water reservoir, this procedure does not require any special installation. Steam cooking invents a new culinary method by preserving food's vitamins and mineral salts, flavour, and consistency.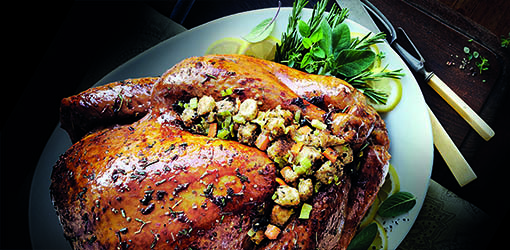 The Culinary Guide (30)
After choosing a preprogrammed recipe and entering the weight of the dish, the oven automatically determines the appropriate cooking mode, as well as the ideal temperature and the cooking time required down to the minute.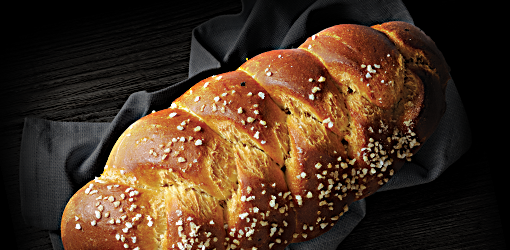 Multifunction Plus
With a 40-litre volume, this oven can do everything that traditional-sized ovens can do. Included in the 11 highly distinctive functions offered by the Multifunction Plus is a "Bread" mode, enabling you to lay your table with soft, golden and crusty bread whenever you like;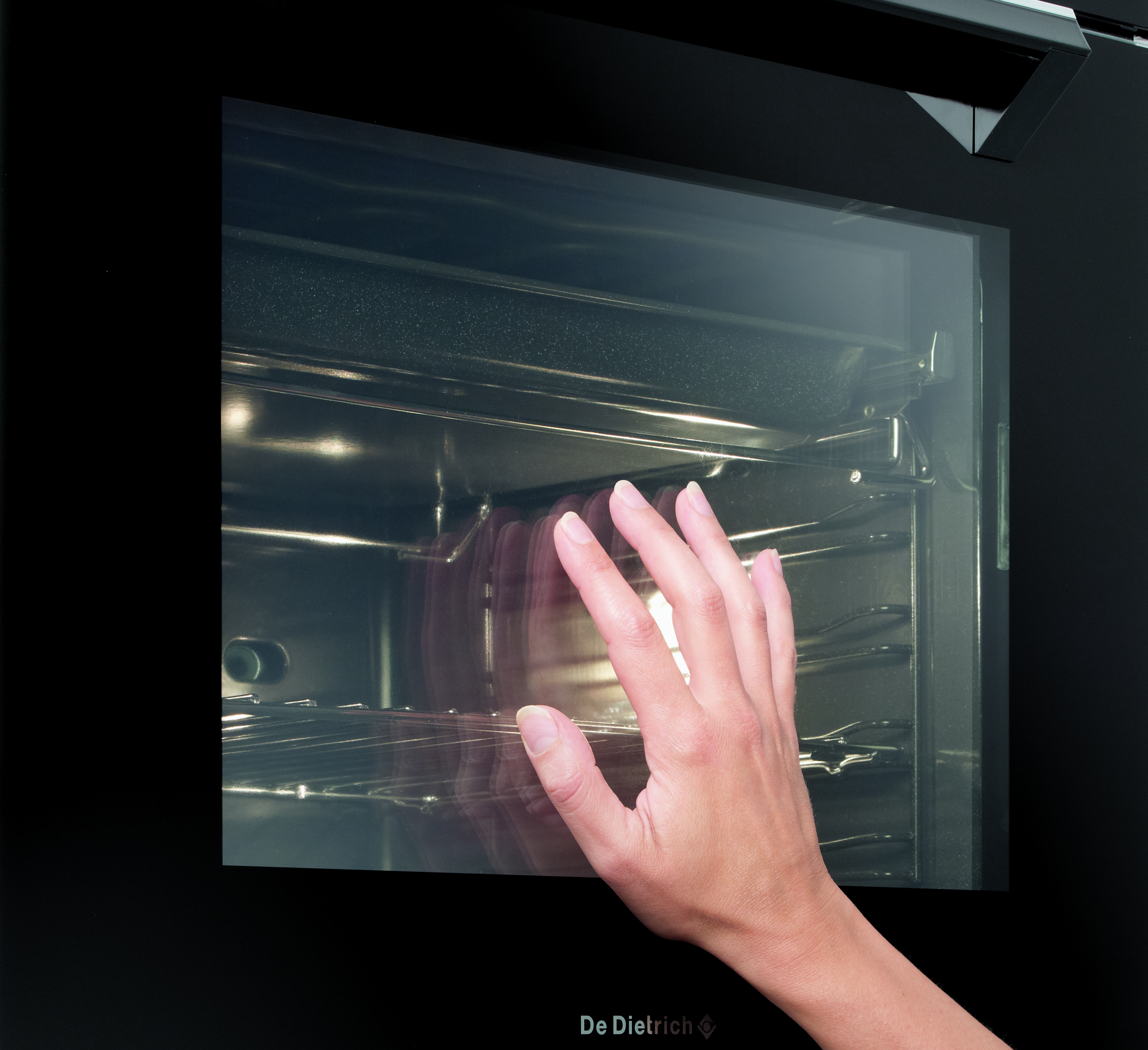 Cool Door
The four-paneled glass cool door provides anti-scalding protection. Even in pyrolysis mode, the door temperature does not exceed 60°C. Significant peace of mind for ease of use.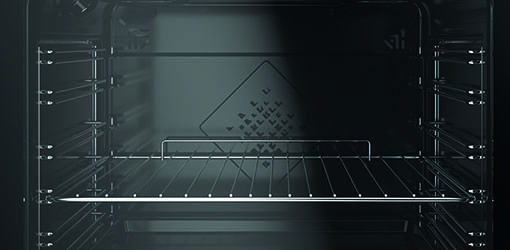 Pyro Clean
The Multifunction Plus oven has two cleaning Pyrolytic functions. With the Pyro-Turbo function, air is distributed throughout the cavity, enabling a more thorough cleaning. The oven can be used for 1 hour and 30 minutes with the Pyro Eco function.
Main Specifications
Control panel
Door
Cavity
Lighting
Pan area
Consumptions
Connections
Dimensions
Oven functions