Fascination
Collection
This domino hob can either be used alone or to complement another element from the De Dietrich cooking collection, and its design and size are perfect for adapting to various configurations. The two zones on this miniature induction hob are supported by some of the top programming and safety features around.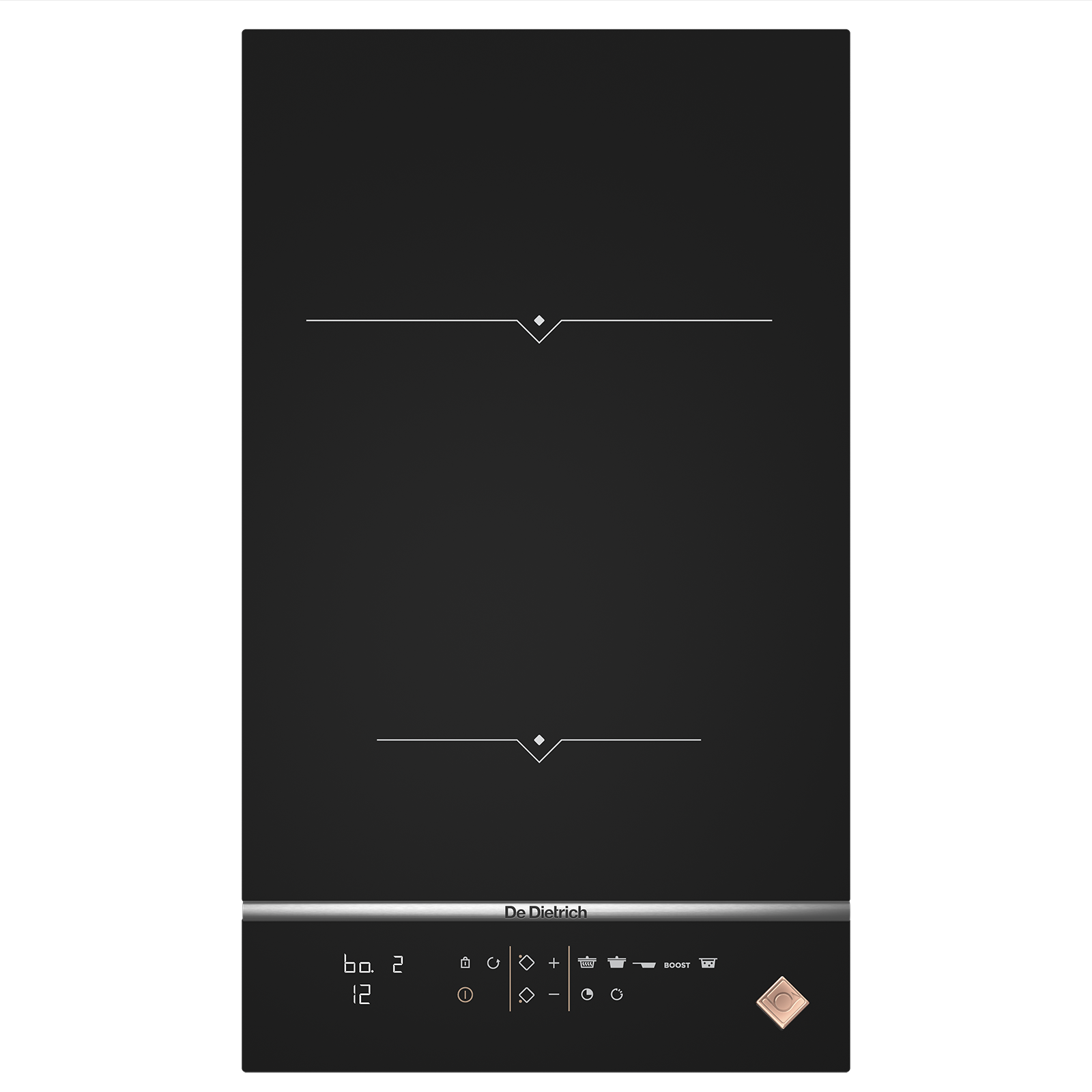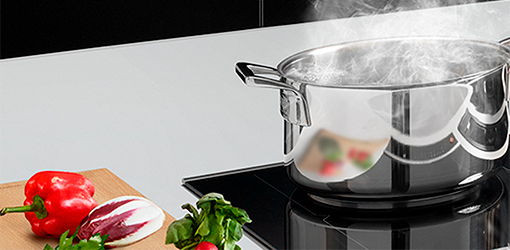 Boil Function
for pushing the physical limitations of time, with the ability to boil 2 litres of water in record time.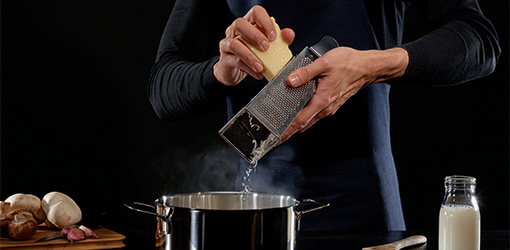 Elapsed Time Function
the time since the last heat adjustment was made is displayed on the keypad. Perfect for keeping an eye on dishes, it is essential for when you forget to set the timer.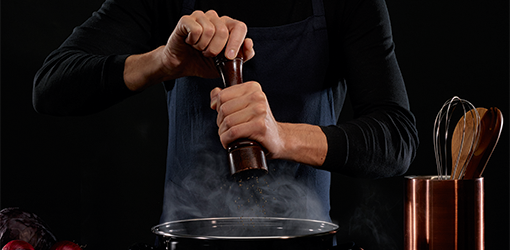 Recall
the programmed settings (for heat and time) are saved so that you can retrieve them should the cooking zone turn off unexpectedly.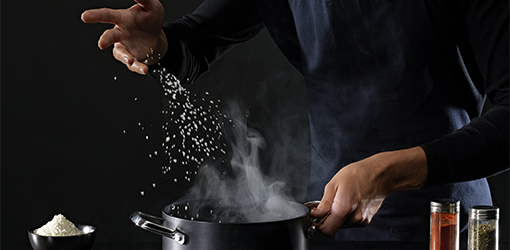 Four Direct Access Controls for Added Efficiency
with a simple touch on the dedicated button, they provide you with instant access to power settings for searing, simmering, or keeping your dishes warm.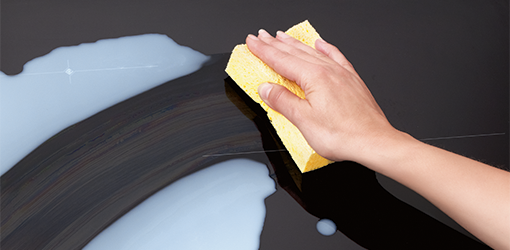 The Most Exacting of Safety Standards
To completely secure the domino hob whilst the zones are being cleaned, the Clean Lock feature allows you to temporarily block all commands for one minute. What is more, all induction domino hobs are fitted with 10 security levels which guarantees you trouble-free cooking at all times.
Main Specifications
Cooking zones
Control panel
Electric Connections
Safety devices
Dimensions