Fascination
Collection
The zoneless horiZone cooking area offered by the new horiZone Play induction hob can be used during meal preparation with the chopping board delivered with the hob; or, let an optional Grill or Plancha element open up a world of various exquisitely-crafted flavours for you just by programming one of the dedicated functions with the keyboard.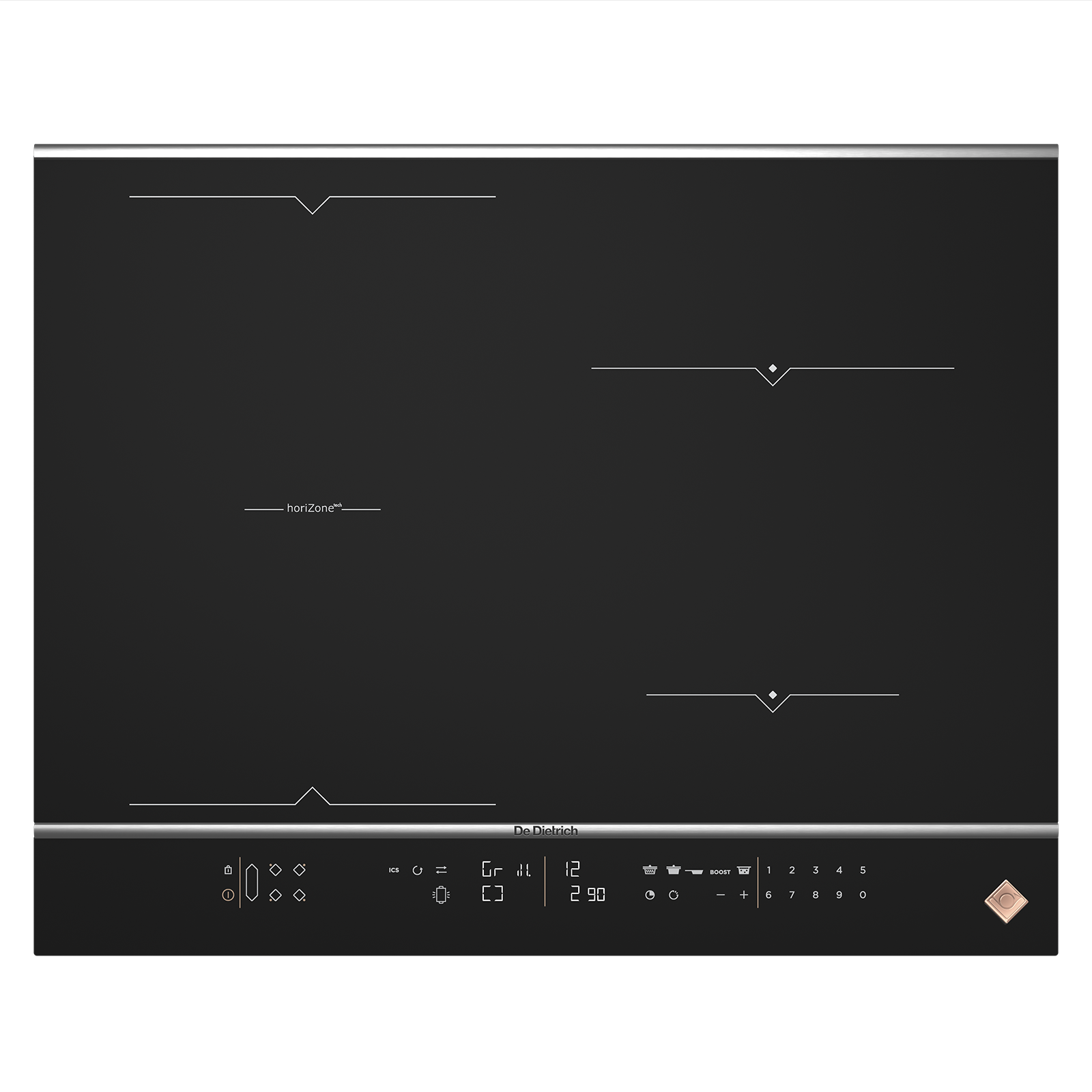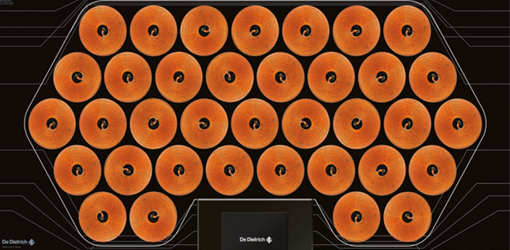 HoriZone
This 40cm x 23cm modular cooking space is the most comprehensive cooking zone on the market. Wide, oval, rectangular... it can accommodate cookware of all shapes and sizes, from 23cm frying pans to 40cm oval casserole dishes.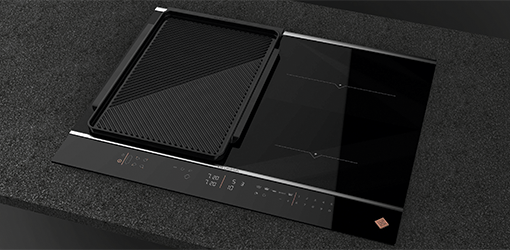 HoriZone Play - Exceptional Modularity
This innovative design enables you to use a single hob for multiple different cooking methods, giving you unprecedented taste sensations. Delivered with a wood chopping board, the hob can also be customized with a detachable grill or plancha specially designed to match the dimensions of the horiZone.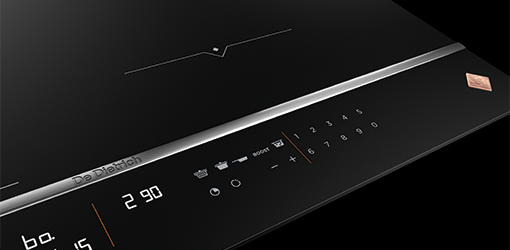 An Exceptionally Talented Keypad
This De Dietrich induction hob is highly adaptable and flexible when it comes to adjusting its power settings. Its new digital keypad allows you to adjust the power between 1 and 20, with extreme precision and optimum legibility provided by the white LED display.
The Most Exacting of Safety Standards
To completely secure the hob whilst the zones are being cleaned, the Clean Lock feature allows you to temporarily block all commands for one minute. What is more, 10 security levels Pack guarantees you trouble-free cooking at all times
Main Specifications
Cooking zones
Control panel
Electric Connections
Safety devices
Dimensions