Fascination
Collection
This telescopic extractor hood will make an effective and practical addition to your kitchen. Its sophisticated design means you can preserve all your valuable storage space by installing it under a unit above your hob.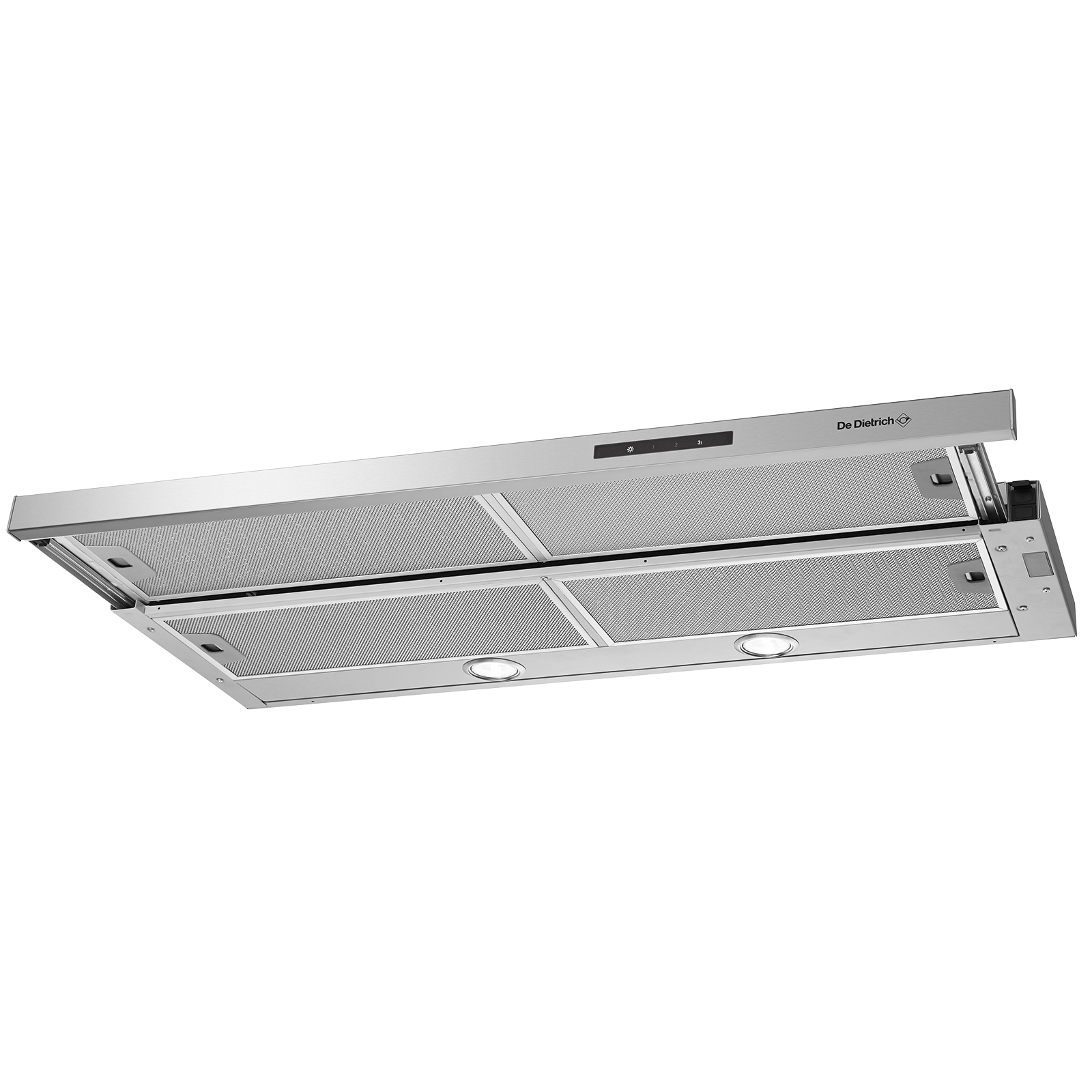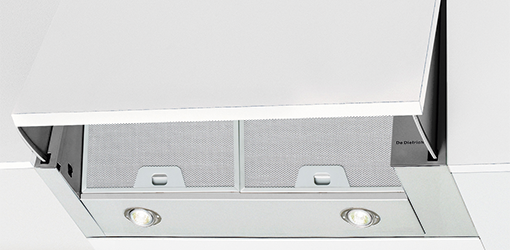 The Utmost Discretion
This retractable hood is installed in place of a wall cabinet above the hob. It is fronted with a decorative door that is matched to other kitchen units and provides easy access to all electronic controls for turning on the extractor or activating the lights when opened.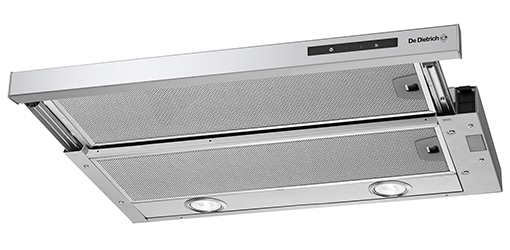 LED Lighting - The Greatest Respect for the Environment
This lighting method stands out as consuming almost 85% less electricity and lasting 20 times as long as an incandescent bulb. The system both efficiently illuminates all the pans on your hob and provides you with soft mood lighting that is ideal for over dinner.
Main Specifications
Control panel
Lighting
Performances
Filtering
Dimensions
Connections