Fascination
Collection
The greatest attention to detail has been paid in the telescopic design of this hood, which comprises a sliding front panel. Its stainless steel grease filters are fully dishwasher-proof. A light comes on to show that filters are saturated and request cleaning to return them to maximum efficiency. The art of maintaining excellence - synonymous with De Dietrich.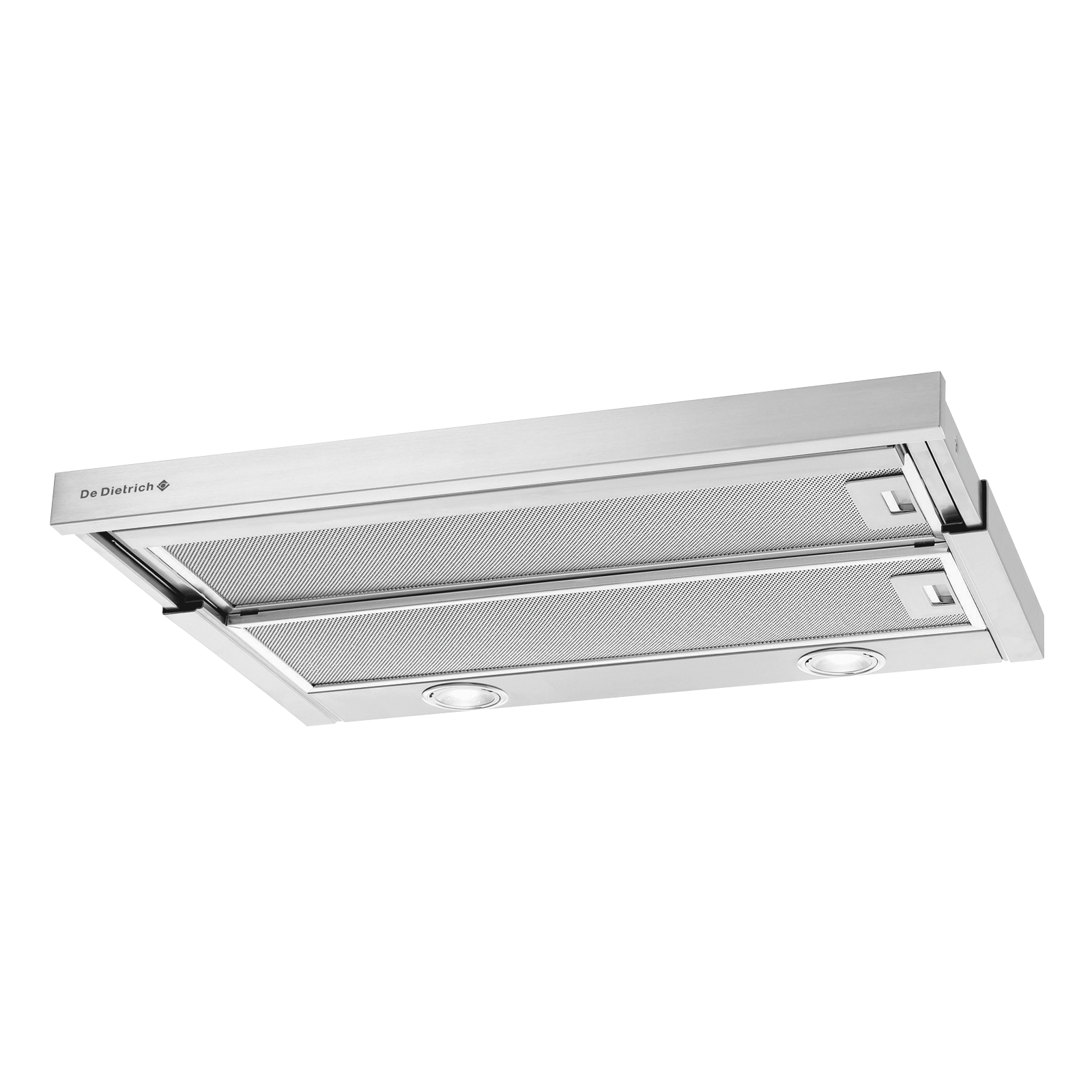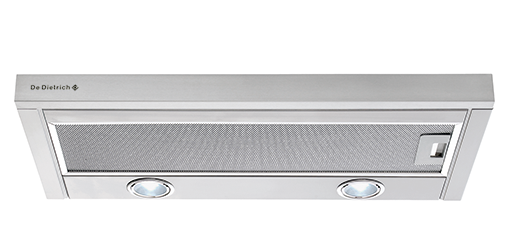 The Utmost Discretion
The telescopic hood hides away under a wall cabinet, displaying no outward signs of its functional qualities. Its controls are concealed behind an understated stainless steel front panel - full access is gained by simply pulling it towards you. Its new self-close system ensures smooth and gentle operation.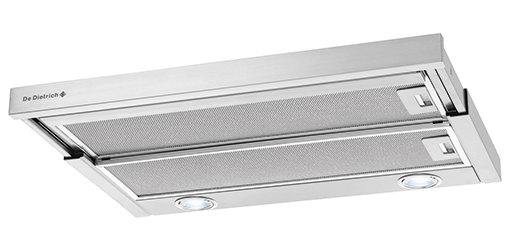 Saturation Indicator for Grease and Carbon Filters
In order to ensure the hood works at maximum effi ciency, we recommend that grease fi lters are cleaned and the carbon fi lter is changed regularly. This warning light illuminates when grease has built up on the fi lters and they need cleaning or replacing.
Main Specifications
Control panel
Lighting
Performances
Filtering
Dimensions
Connections